His sad death at the age of 70 has robbed the motorsport world of a true icon, and arguably one of the most revered drivers of his generation. To put it simply, there will never be another driver of his like ever again.
Lauda will be remembered as a fierce and determined competitor who displayed remarkable courage in the face of adversity, and whose unquestionable talents earned him the respect of his rivals and the adoration of fans the world over.
No driver won more grands prix than Lauda in the 1970s, but his ultimate record of 25 grand prix victories and three world drivers' championships do not come close to explaining what he went through to achieve what he did.
After showing promise in the junior categories, a then 22-year-old Lauda took out bank loans against his parents' wishes in order to secure himself an F1 drive with the March team before further loans were sought to fund his move up the grid to join BRM.
The significant risks he took to get himself on the F1 grid eventually paid off, and by the age of 25, Lauda's potential was recognised by Ferrari who signed him to partner the veteran Argentine Clay Regazzoni.
Lauda was no longer Regazzoni's apprentice by the start of his second season with the team, and in a dominant 1975 season, he scored five race wins to become world champion for the first time.
At 26, his world title win made him the second youngest F1 champion in history.
Despite his swift rise to stardom, the events that would truly define Lauda's career came a year later when a fiery crash at the 1976 German Grand Prix left him fighting for his life.
Lauda was trapped in his burning car and suffered horrific burns to his face, head and body before being dragged from the wreckage by four of his fellow drivers who had stopped to help.
Such was the extent of Lauda's injuries that there were doubts as to whether he'd survive, let alone race again, and while in intensive care, a Roman Catholic priest arrived to give him the last rites.
Angered at this, Lauda vowed to return to the track, and just six weeks later he remarkably defied doctors' orders to make a heroic and quite unbelievable return at Ferrari's home race in Monza.
Still in pain and visibly scarred from the accident, Lauda brought his car home in fourth place to the astonishment of his team, before revealing the true extent of his injuries when removing his blood-soaked balaclava upon returning to the pits.
Lauda would later reveal in his autobiography that his ill-advised return to the cockpit was crucial for his mental wellbeing, claiming that he would have been "finished" had he not overcome his fears of racing again.
Despite sitting out two races during his recovery, Lauda only missed out on that year's title by just two points to McLaren's James Hunt, and even then, he would likely have beaten the Englishman had he not pulled out of the season-ending Japanese Grand Prix which was held in torrential rain.
Some years later, Lauda admitted his regret over the decision to stop, saying he had been "panic-stricken" at the thought of being injured again in the treacherous weather conditions.
Lauda's rivalry with Hunt was dramatized in the notable 2013 Rush movie, and while the film's telling of his remarkable career received strong reviews, it wrongly implied that he and Hunt were enemies when in fact they were known to be good friends away from the track.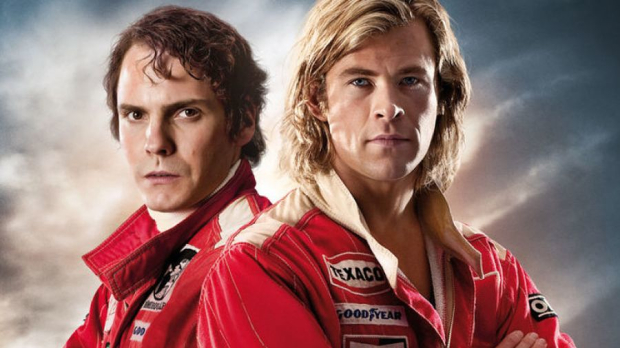 In a 2018 interview with F1 Racing Magazine, Lauda called "bullshit" on suggestions that drivers were friendlier with one another during his time in the sport, adding that drivers had more respect for one another in the 70's because the risks were "100 times harder than now."
His no-nonsense approach to life and the risks involved in racing made him a fearless competitor, and after recovering fully from his injuries, Lauda went on to add a second title a year on from his accident before walking away from the sport altogether just two years later.
Lauda went on to prove that he was as sharp in the boardroom as he was behind the wheel, setting up his own airline – self-titled Lauda Air – before making a surprise racing comeback two years later with Ron Dennis' new-look McLaren team.
A third and final title followed in 1984 before Lauda hung up his helmet for good, and he remains the only driver in history to have claimed world drivers' titles for both Ferrari and McLaren – F1's two most famous teams.
After retiring from racing, Lauda became a successful businessman, wrote five books and became a qualified pilot before returning to F1 with management roles at Ferrari and Jaguar, and more recently as chairman of the Mercedes F1 team, a position he held until his passing.
Although Lauda was not in sole charge at Mercedes, his knowledge and experience of racing were crucial to the team's growth from upper-midfield contenders to the dominant force they are today.
Niki Lauda with Lewis Hamilton
Lewis Hamilton paid tribute to Lauda on social media saying that he'd been "a bright life" in his life, while former Mercedes driver Nico Rosberg praised Lauda's "fighting spirit" saying that he learned from him to "never give up in the hardest of times".
There's no doubt that Lauda's loss will be felt widespread by the whole motorsport community, not just by the F1 paddock where he was so fondly regarded.
The skills he exhibited as a driver at his peak were surpassed only by the grit, determination, and courage he displayed countless times throughout his career, whether in good times or bad.
Lauda once said, "a lot of people criticise Formula 1 as an unnecessary risk, but what would life be like if we only did what is necessary?"
In some ways, that summed up his approach to life. Lauda often went beyond what was necessary, preferring to do the remarkable instead.
It's almost difficult to believe that this great man has left us, because, for many, Lauda was invincible. He wasn't just a hero to some, he was THE hero. There'll never be another human being like him.
Rest well Niki, thanks for the memories.
Source: GPfans