Reigning Formula One world champion has asked his followers to consider what they are doing to impact the world after expressing his 'devastation' at the Australian bushfires
The 35-year-old is the latest high-profile sports athlete to donate money to charities in Australia who are helping to tackle the devastating bushfires across the country, with the New South Wales region the hardest hit.
Twenty-six people have died and more than one billion animals are believed to have been killed by the fires, with Hamilton posting a series of stories on his Instagram account expressing his sadness at how the Australian wildlife has been decimated.
The Briton will begin his attempt to win a seventh F1 world championship in March when the Australian Grand Prix in Melbourne kicks off the new season, but the nation is already on his mind after choosing to give the large sum (A$727,225) to the Wires Wildlife Rescue and WWF Australia charities as well as the rural fire services.
"It saddens me deeply to know that over one billion animals in Australia died a painful death, no way out, not their fault," Hamilton said on Instagram.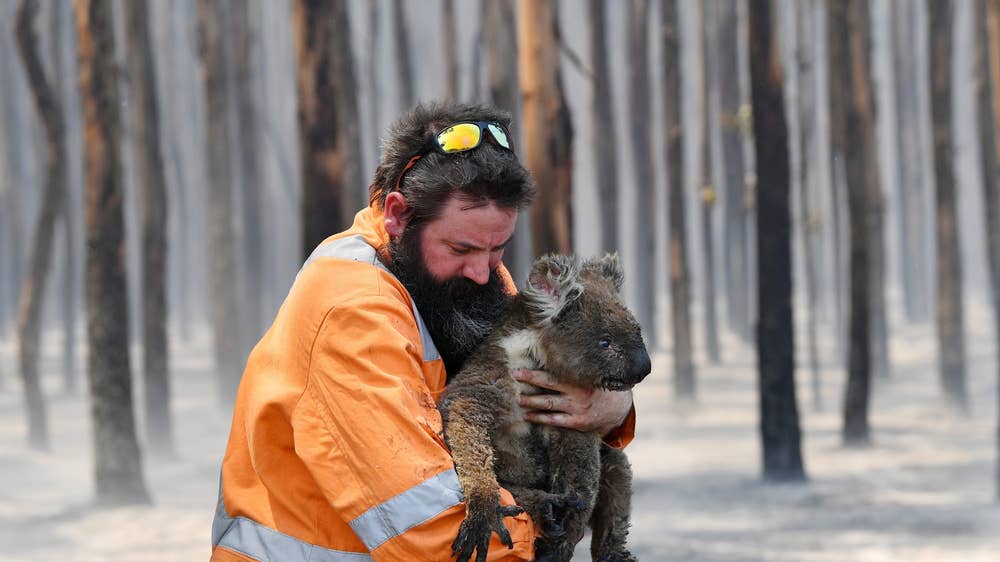 "My love of animals is no secret and I can't help but grieve for the defenceless animals thought to have died so far, pushing certain species closer to extinction."
The Mercedes driver has more than 14 million followers on Instagram and 5.6 million on Twitter, and has repeatedly called for his fans to consider going vegan in an effort to help protect the world and have a positive impact on global warming.
"I'm lucky enough to visit Australia often and I know first-hand how beautiful the country is. Keep fighting Australia," Hamilton added. "I've spent some time speaking to people in Australia who are working at the heart of this and I'm filled with admiration for everything they are doing.
"I implore you to join me in thinking about the impact we are having on our planet. Let's work together to make small changes, and encourage our family and friends to do the same, so we can help shift the direction we're going in."
F1 are also set to undertake fund-raising efforts to aid the bushfire relief efforts, although with the sport set to begin its new season in Melbourne that falls in the harshest-hit area of the country, there could be a backlash to the sport given its large impact on global warming.
Source: The Independemt, UK