Race fans worldwide are fascinated by drivers who can climb into any kind of racing machine and succeed.
Drivers like A.J. Foyt and Mario Andretti raced sprint cars on dirt tracks and Indy cars on asphalt routinely on the same weekend in the 1960s, with forays into NASCAR, sports cars and other series. But the age of versatility became largely a sepia-toned memory by the late 1990s and early 2000s due to packed schedules, contractual clauses and the growth of the sport leading to rising driver salaries.
Tony Stewart was a celebrated "throwback" in the 1990s, going from winning the USAC Triple Crown on short tracks to winning the INDYCAR championship to racing full time in the NASCAR Cup Series all within a five-season stretch from 1995-99. He went on to win the Big Machine Vodka 400 at the Brickyard in 2005 and 2007.
But it would be hard to top Juan Pablo Montoya's legacy of versatility – and success – at the Indianapolis Motor Speedway from 2000 to 2015. Montoya became the first driver to compete in the Indianapolis 500, United States Grand Prix Formula One race and Big Machine Vodka 400 at the Brickyard during his career, a feat matched only by Jacques Villeneuve.
Montoya did more than just compete in those races, too. He excelled.
The Colombian won the Indianapolis 500 in his first start in 2000 – the first rookie winner since Graham Hill in 1966 – and earned his second victory in 2015. He came agonizingly close to winning the Brickyard 400 twice and was competitive in F1 at IMS.
Growing up in Bogota, Colombia, Montoya knew of IMS but had never been to the track. In 1999, while driving for Chip Ganassi Racing, Montoya visited "The Brickyard" for the first time, taking the tour bus around the oval with other fans. Little did Montoya know that just one year later, he would return to the historic racetrack to compete in the Indianapolis 500.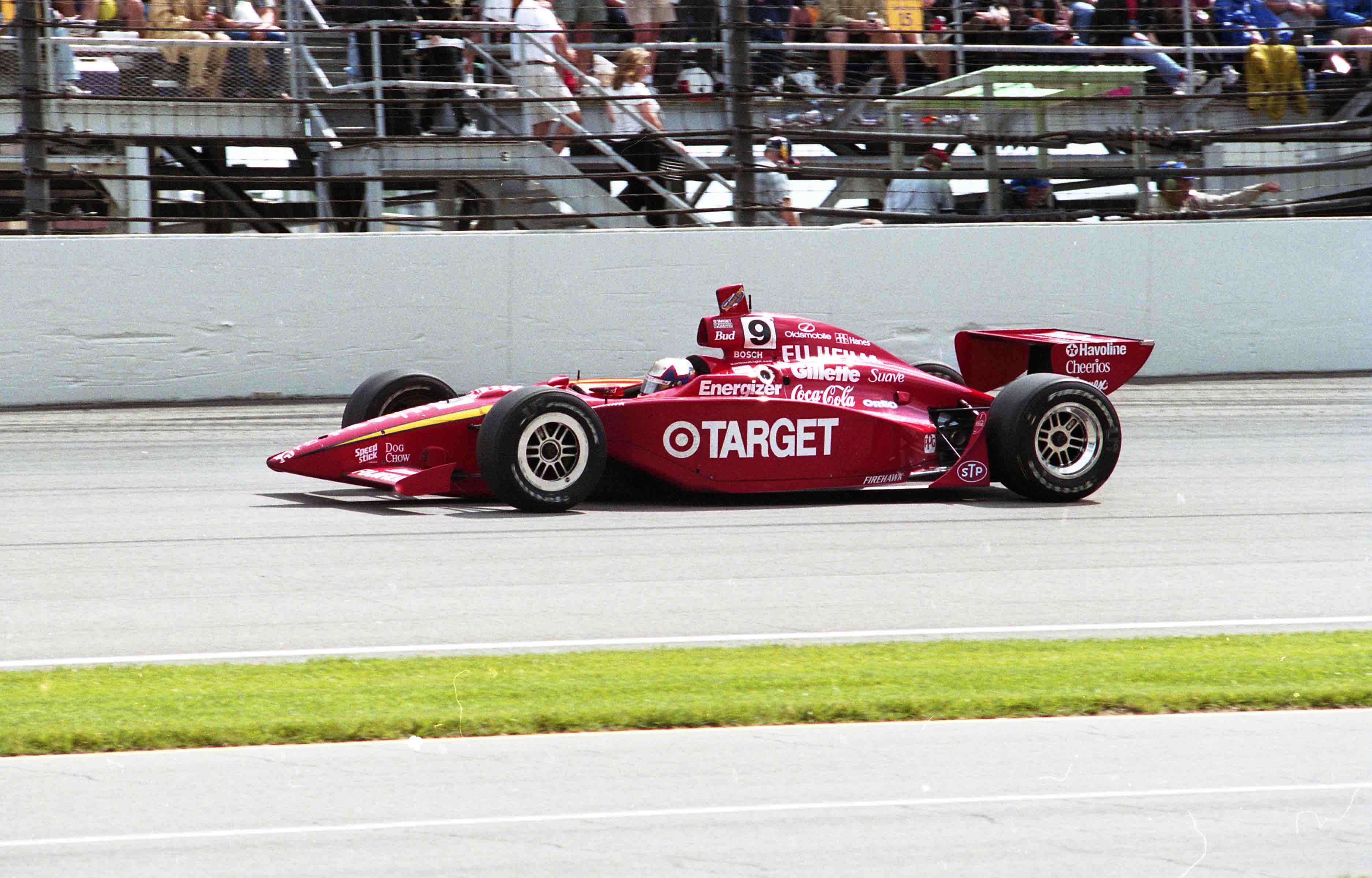 In the 2000 season, Montoya was a full-time Championship Auto Racing Teams (CART) driver for Chip Ganassi Racing. But in May, drivers from both CART and the IndyCar Series participated in the 84th Indianapolis 500.
The odds were stacked against Chip Ganassi Racing drivers Montoya and Jimmy Vasser, competing against 31 IndyCar Series regulars after only five full days of testing in cars that had different chassis and engines than their CART machines.
Montoya qualified second and dominated the race. Making it look easy, Montoya led 167 of the 200 laps before capturing a famed Indianapolis 500 victory. The win marked Montoya as the first and only Colombian to win the Indianapolis 500. It was the largest margin of victory, 7.184 seconds, since 1990. Montoya's victory also marked the first Indianapolis 500 win for Chip Ganassi as a sole car owner.
"We had so much weight on our shoulders," Montoya said, referring to Ganassi's decision to run the "500" in addition to the regular 20-race schedule for CART. "I had fun out there, to be honest. It was a great first '500' win for Target and Chip."
Montoya returned to the Indianapolis Motor Speedway for the next six years in an F1 car, competing in the United States Grand Prix. In his six F1 starts at IMS, Montoya had three top-five starts with a career best of third in 2001 and three top-10 finishes with a career best of fourth in 2002.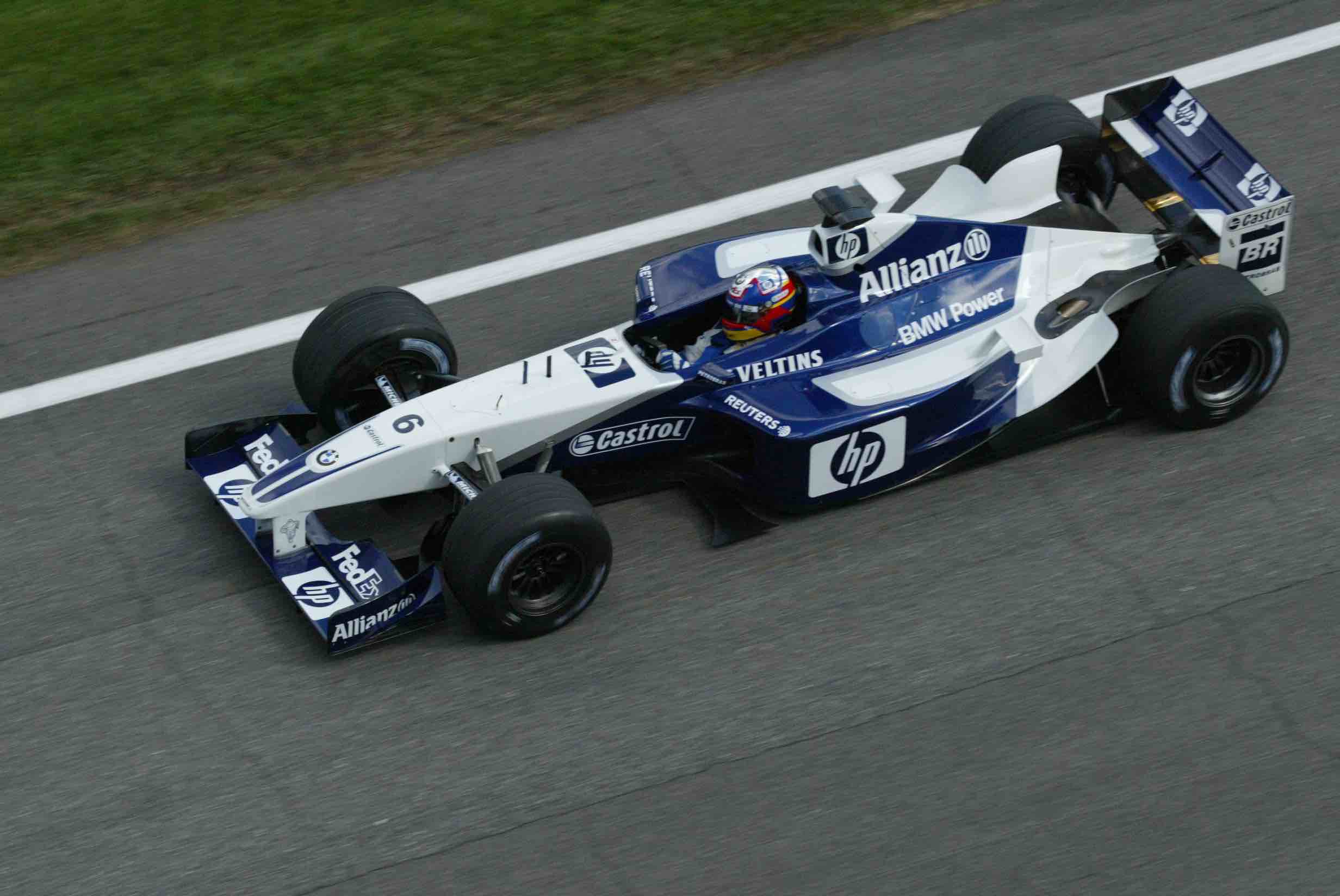 Beginning in 2007, after his time in F1, Montoya decided to make the switch from open-wheel competition to stock cars in the NASCAR Cup Series. This move reunited Montoya with car owner Ganassi.
The reunion with Ganassi also gave Montoya a chance to compete in another classic event at IMS, the Brickyard 400. This race and the season-opening Daytona 500 are the most prestigious events in NASCAR. Montoya started and finished second in 2007, his first Brickyard start.
In 2009, Montoya had another reunion, partnering again with Target as the primary sponsor on his No. 42 Chevrolet. The 2009 Brickyard 400 was the first event at Indianapolis for Montoya with Target's familiar red-and-white bull's eye on his car since his victory in the 2000 Indianapolis 500. The No. 42 Target Chevrolet featured a "retro" paint scheme reminiscent of the look on the 2000 Indianapolis 500 winning car last year at the Brickyard.
During the race, it appeared Montoya would capture his elusive first oval-track victory in the NASCAR Cup Series. He took the lead by Lap 5 after starting second in the No. 42 Target Chevrolet. Montoya only gave up the lead twice while pitting under green flag conditions. It looked like Montoya and Target were headed for another dominant victory at Indianapolis.
Holding a lead of more than five seconds, Montoya drove down pit road on Lap 124 for a routine pit stop. What looked to be his final stop of the race became Montoya and team's worst nightmare, as Montoya was caught for speeding. After leading 116 of the first 124 laps, Montoya was forced to re-enter the pits for a drive-through penalty, losing the lead. A quick caution fell to help Montoya restart in the 12th position with just 25 laps remaining. Montoya finished the afternoon in 11th.
One year later, Montoya and the No. 42 Target team return to the Indianapolis Motor Speedway looking to again dominate the afternoon with one difference – a victory. In a fitting 10-year anniversary of Montoya and Target's first victory at Indianapolis, it would be more than special.
"It would mean so much to myself, Chip, Target and everyone on the team to be able to come back here and perform as we did last year," Montoya said. "It was an unfortunate ending, but we are coming back with just as good of equipment as last year and look to have a great weekend here at Indianapolis. This is one of my favorite racetracks, and it's hard to believe I've been coming here for 10 years. But I have, and that is pretty cool."
Montoya won the Brickyard pole in 2010 and led 86 of the first 145 laps. But his two-second lead over teammate Jamie McMurray evaporated during a caution period that started on Lap 138. During the ensuing pit stops, McMurray's team decided to change just two tires, while Montoya's crew changed all four.
The race restarted on Lap 143 with McMurray leading and Montoya sixth. But three laps later, Montoya hit the wall while trying to charge toward the front and was eliminated from the race in 32nd place. McMurray won.
Those two years of NASCAR disappointment at the Brickyard were erased in 2015. Montoya had returned to Indy-car competition full time in the NTT INDYCAR SERIES with Team Penske in 2014, finishing fifth in his first "500" start since winning as a rookie in 2000.
But in May 2015, Montoya was the monster of May once again. He jumped from the 15th starting spot in his Team Penske machine and passed teammate Will Power on the outside in Turn 1 on Lap 196 and held on for his second victory in "The Greatest Spectacle in Racing."
The gap of 15 years between his first and second wins was the longest in Indy 500 history, but it was well worth the wait for one of the most versatile and talented drivers to ever cross the Yard of Bricks.
Source: Indianapolisspeedway.com